Emphatic Sentences are used to emphasize a strong feeling or emotion such as anger, excitement, frustration etc.
In this post, you will find the top 20+ examples of Emphatic Sentence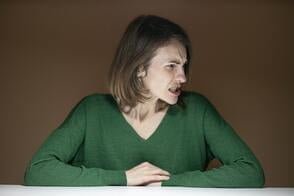 ---
Examples of Emphatic Sentences
---
I did it myself!
I truly grateful for your help.
I absolutely refuse to eat that disgusting food.
We must act now to save trees.
I personally witnessed the crime, so I can testify in court.
You should definitely apply for that job, it's a great opportunity.
We absolutely have to find a way to solve this problem.
He is unquestionably the best candidate for the position.
I personally think that we should take a different approach to this problem.
It was I who wanted to see you.
It was you whom I wanted to see.
I will never forget the way he treated me.
You must respect other people's opinions.
You simply can not ignore the impact of social media on our society.
You really have to visit this place, it's like nothing you have ever seen before.
Do come here.
I do call it Pandora's box.
Do come to the meeting.
You can't deny the fact that education is the key to success.
Do consider my position.
I swear to you, I had nothing to do with this incident.
---
You Asked, We Listened – List of All Grammar Chapters Updated 😍😍
---
Also, Read
---