In English grammar, mood refers to the manner in which a verb is used in a sentence. Moods help us express different types of sentences, such as statements, questions, commands, and hypothetical situations.
In traditional grammar, there are three ways to explain moods: the Indicative, Imperative, and Subjunctive.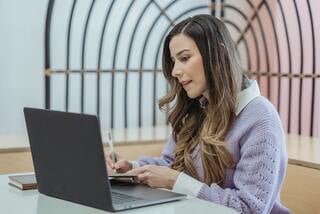 However, modern grammar has made a slight change and added the Interrogative mood. So, in simpler terms, we can classify moods into four categories:
Declarative or Indicative Moods
Interrogative Moods
Imperative Moods
Subjunctive Moods
---
Indicative Mood Meaning
---
Declarative mood or Indicative Mood is used to make statements or express facts or opinions. It is the most commonly used mood in everyday language. These Moods include an Assertive sentence, an Optative sentence, and an Exclamatory sentence.
---
Use of Indicative Moods With Examples
---
Indicative mood to state a fact:
The sun rises in the east every morning.
Water boils at 100 degrees Celsius at sea level.
Oxygen is essential for human survival.
The capital of France is Paris.
Sound travels faster through solids than through gases.
The chemical formula for water is H2O.
Diamonds are formed from carbon under high pressure and temperature.
Indicative mood to express an opinion:
---
Copyright Notice:📚 Teachers and students are granted permission to use, reproduce, and distribute this content solely for educational and non-commercial purposes. 🚫 Unauthorized copying, distribution, or reproduction for commercial purposes is strictly prohibited. Any infringement may result in legal action. 
---
In my opinion, she is a talented artist.
In my opinion, the movie was disappointing and poorly executed.
I think this restaurant serves the most delicious pizza in town.
In my view, learning a second language provides numerous cognitive and cultural benefits.
In my opinion, teamwork is essential for achieving success in any collaborative project.
Indicative mood to express the condition:
If it rains, I shall stay at home.
If they arrive on time, we shall go to watch a movie.
Even if I fail, I shall not lose my hope.
If she studies hard, she will pass the exam.
Even if it snows, we will still have the picnic as planned.
If the train is delayed, we might miss our connecting flight.
Indicative Mood in Interrogative Form:
Are you watching any new movies?
What led to the Great War?
Is the sun up?
Why is the bus running so slow?
Are the stars out in the sky?
---
Also, Read
---