Figures of speech are literary devices which are used to convey ideas that go beyond their literal meaning.
In English, there are more than 200 different types of figures of speech. A transferred Epithet is one of them.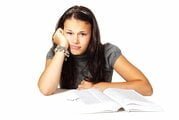 ---
Transferred Epithet Meaning
---
The transferred epithet is a figure of speech in which the quality of one noun is assigned to another. This results in the adjective being attached to a noun that does not belong.
Phillip's happy days are here again. (Phillip is the one who is happy, but the noun 'days' is assigned to the quality of happiness.)
Priti has committed too many careless mistakes. (Here, Priti is the one who is careless. But the quality is ascribed to the noun 'mistakes'.)
---
Examples of Transferred Epithet
---
"The new man wrote a question at which I stared in wide-eyed amazement"
— Ralph Ellison, The Invisible Man
"Lord Ullin reach'd that fatal shore"
—Thomas Campbell, Lord Ullin's Daughter
"… may be completely destroyed in that second's instant of a careless match,"
—William Faulkner, Golden Land
---
Copyright Notice:📚 Teachers and students are granted permission to use, reproduce, and distribute this content solely for educational and non-commercial purposes. 🚫 Unauthorized copying, distribution, or reproduction for commercial purposes is strictly prohibited. Any infringement may result in legal action. 
---
"…until it shines, like her own honest forehead, with perpetual friction."
—Charles Dickens, David Copperfield
---
Also, Read
---