Coordinating Conjunctions are used to connect sentences, phrases or clauses of equal rank.
The acronym FANBOYS stands for the seven primary coordinating conjunctions used in English.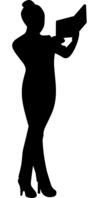 ---
FANBOYS Conjunctions
---
FANBOYS Conjunctions with examples are discussed below…
F:

 for – I am not going out, for Lisa will come now. The air is cool now, for it is raining.

A:

 and – He is beautiful and you also. He played well and got the prize. He got the medicine and left the place. Both he and his brother will go.

N:

 nor – I will not give him this pen, nor even his sister. John did not complete his homework, nor did he pass the test.

B:

 but – Tony is poor but honest. He is sad but hopeful. She is learned but very rude. I can change but I can not die.

O:

 or – Make haste, or you will be late. Read or you will fail. I shall go there or they will come here. "Do or die".

Y:

 yet – The USA played well, yet they lost the match. Life is full of tears yet none wishes to die.

S: 

so – John Sena is a brave man, so he does not feel afraid. He tried hard so he could win the game. David was ill, so he could not come to school.
---
Also, Read
---
---
Copyright Notice:📚 Teachers and students are granted permission to use, reproduce, and distribute this content solely for educational and non-commercial purposes. 🚫 Unauthorized copying, distribution, or reproduction for commercial purposes is strictly prohibited. Any infringement may result in legal action. 
---
---